Life Science: Exhibition Calendar
YLSA – Career day for biologists

28.02.2018
Organizer: YLSA Nord
Venue: Faculty of Natural Life Sciences, Paris-Lodron University Salzburg
Address: AT 5020, Salzburg, Hellbrunnerstraße 34


ÖGMBT Young Life Scientists Austria (YLSA) was established in 2016 and is a network organized by and for young scientists (Masters, PhDs, Post-Docs) within the Austrian Association of Molecular Life Sciences and Biotechnology. The aim of YLSA is to form an Austrian wide network among young life scientists to address the particular needs of this group.
The YLSA will invite successful personalities that present themselves, their carreers and their current jobs, for example from Boehringer Ingelheim, Roche, THP, a GMP Cleanroom-Lab, Scarletred and many more. Master and PhD students will also be able to get a certificate.
Ms. Chantal Rodgarkia will give a talk about the step from academia into a company, the similarities and differences.
We look forward to seeing you in Salzburg!
2nd DONAU SYMPOSIUM – Biomarker Development, Molecular Imaging & Applied Diagnostics

14.03.2018

-

16.03.2018

Organizer: MedUni Vienna, CBmed, LBI
Venue: Park Hyatt Vienna
Address: AT 1010, Vienna, Am Hof 2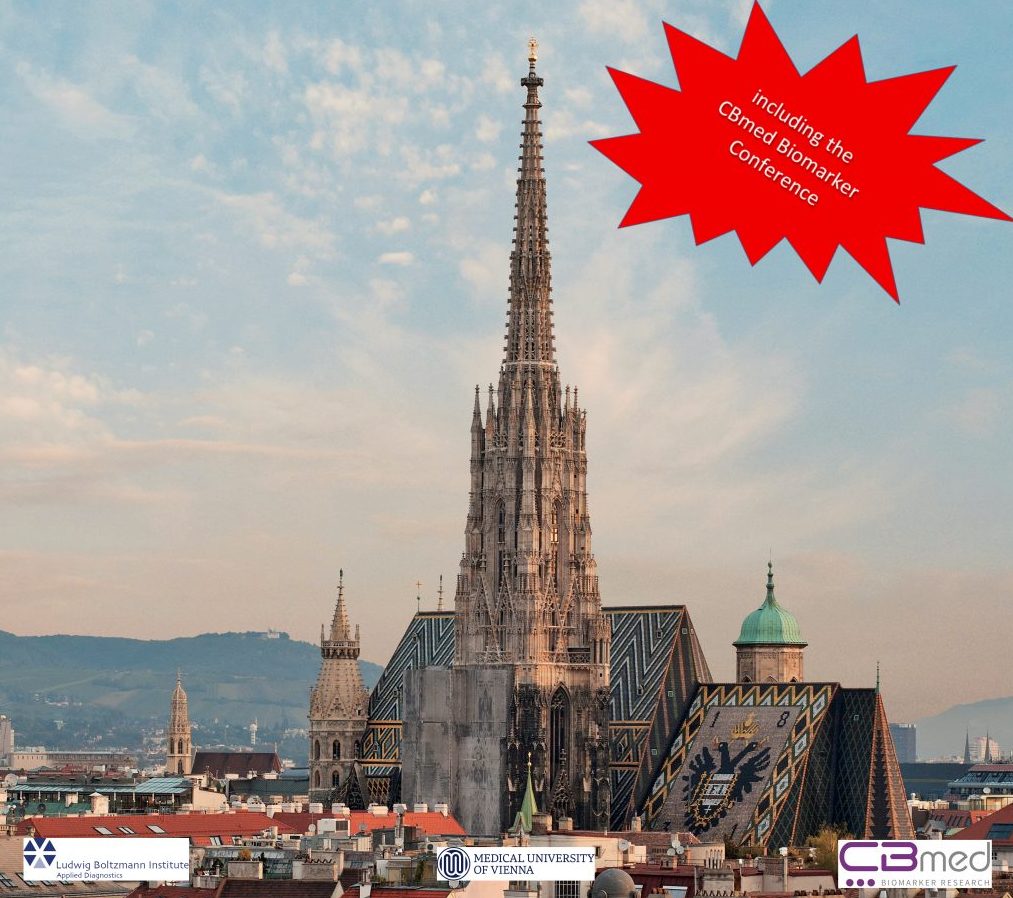 This 2nd "Danube Symposium" meeting, together with the 3rd CBmed Biomarker Conference, intends to provide a forum to open-minded experts both from academia and industry in the field of molecular pathology, laboratory medicine, nuclear medicine, clinical pharmacology and beyond who share this vision and like to engage in advancing effective and individualized treatments based on novel and validated diagnostic approaches.
The "2nd Donau Symposium" will be accredited with 14 DFP points. Final approval from the Austrian Medical Chamber is pending.
We look forward to seeing you in Vienna!
YLSA – Out of the Box Talk

15.03.2018
Organizer: YLSA Nord
Venue: FH Campus Vienna
Address: AT 1030, Vienna, Helmut Qualtinger Gasse 2, 2nd floor


Being an academic researcher in the life sciences can be a highly rewarding occupation, as you can be the one who makes ground-breaking discoveries and solves the challenges of tomorrow. However, for young scientists it comes at a prize: long working days, short term contracts and the willingness for relocation.
Given these conditions, how is it possible to continue your career while also starting your family & having kids? We will ask this question to Dr. Chantal Rodgarkia-Dara, Product Manager at THP medical products and mother of three children.
After her presentation, there will be a Q&A and a relaxed conclusion with drinks & snacks. If you want to participate, write an e-mail today, as the number of participants is limited. Participation is free for ÖGMBT members, but registration is required until 13.03.2018.
We look forward to meeting you in Vienna!
Favorgen goes analytica 2018

10.04.2018

-

13.04.2018

Organizer: analytica
Venue: Messe Munich
Address: DE 81823, Munich, "Messegelände"


The 26th international trade fair "analytica" has been your guarantee for the successful presentation of innovative laboratory technology and future-oriented biotechnology for nearly 50 years. It is the most important industry gathering and brings together the entire range of topics that pertain to laboratories in research and industry.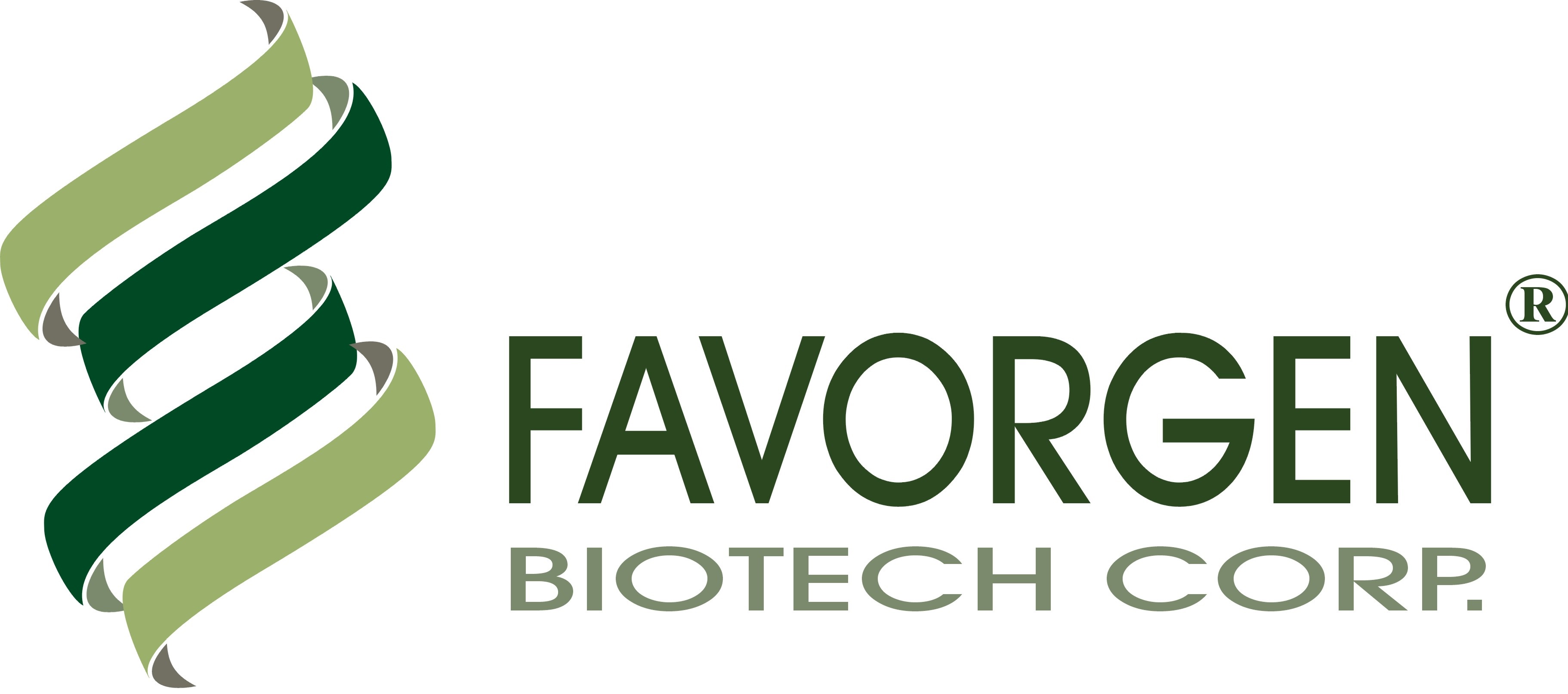 We will attend analytica 2018 in our function as Favorgen Europe.
Visit us at booth #525 (Hall A3)
We look forward to seeing you in Munich!
Joint Meeting on Vascular Biology, Inflammation and Thrombosis

15.05.2018

-

16.05.2018

Organizer: SFB-F54, AVBO
Venue: General Hospital Vienna, Auditorium Centre, Lecture Hall 3
Address: AT 1090, Vienna, Währinger Gürtel 18-20


The meeting will provide a great opportunity to exchange ideas and to create new collaborations between scientists. Moreover, young scientists will have the possibility to present their work to interested colleagues and senior researchers during oral talks and poster sessions. The best work will be awarded at the end of the meeting.

We will highly appreciate if you include Vienna in your 2018 schedule and join us in making the Joint Meeting on Vascular Biology, Inflammation and Thrombosis a success.
We look forward to seeing you in Vienna!