Cell Culture & Cell Biology
Cell Culture & Cell Biology
Regardless of whether you are performing cell culture in research labs or in production facilities, cell culture media and supplements (e.g. antibiotics) as well as serum (FCS) and other cell culture reagents (growth factors, inhibitors, …) have to be of highest quality to deliver reproducible results. Whether you are using classical or a serum-free-defined media, working with (cancer) cell lines, primary or stem cells, you can rely on the quality, consistency, and performance for your cell culture working with our product range.
The Appropriate Serum For Your Project
Serum stimulates cell growth, proliferation and differentiation through hormonal factors but also facilitates and enhances cell attachment on culture dishes via adhesion factors. In addition, serum comprises of various hormones, minerals and lipids.
Do you currently seek a suitable FCS / FBS, a defined serum or a serum replacement (serum-free)? Simply ask us about your possibilities as well as benefits and limitations.
We also offer samples for testings and comparison to your existing serum solution. We organize batch reservations for you and keep everything stored in our ISO-certified temperature controlled ware house in Vienna. Let us know the required amount of bottles as well as the planned time span to use them. This means very short delivery times to your place.
Please contact Chantal Rodgarkia for further information.
Mycoplasma Assays & Removal
Mycoplasma detection is often difficult due to its lack of visible appearance, affecting your cells and results without your knowledge. Cells contaminated by mycoplasma species can have changes in proliferation, metabolism, transfection efficiency, gene synthesis and processing, as well as adhesion properties. The solution for quick and easy mycoplasma detection is a sensitive PCR-based assay from cell culture supernatant. PCR based Mycoplasma Detection allows price comprehensive, fast and reliable identification of mycoplasma contamination. The short detection process (less than 2 hours), easy handling and high sensitivity makes this method a convenient tool for routine examination of cell cultures and media.
You want to keep your mycoplasma-contaminated cells? Try out Mycoplasma Elimination Cocktail, which is capable to eliminates mycoplasma in less than 2 weeks or 4 cell passages.
Viral Systems
We offer retroviral (MoMuLV/ MMLV-based), lentiviral (HIV-based, FIV on request), adenoviral and adeno-associated viral (AAV) tools from several suppliers to serve your individual needs.
All tools to perform high quality do-it-yourself lentiviral particle production are available at THP. Ask for your complete package, starting with HEK293 packaging cell lines and pre-made constructs, 2nd, 3rd and 4th generation packaging mixes, purification tools, PCR-based titer determination kits as well as transduction enhancers (ViralPlus Transduction Enhancer and Polybrene).
Adeno-associated virus (AAV) is a small, non-enveloped virus infecting both dividing and non-dividing, hard to transfect cells, like primary, neuronal and stem cells. The choice of cell types, serotypes and the optimal multiplicity of infection (MOI) play a key role in influencing transduction efficiency during an experiment. Thus, it is crucial to develop the optimal criteria of AAV transduction for your research, also when enhanced safety and immunogenicity is a concern.
We offer optimized helper-free human AAV systems which allows viral packaging without potentially pathogenic helper adenovirus in 12 different serotypes. When you are unsure, which serotype is the ideal one, test it out with the AAV Serotype Blast Kit.
A crude AAV preparation may contain material that negates this benefit of this system. It is therefore critical that the virus is highly purified to minimize an immunogenic response in the host cell. So we offer AAV purification kits and titer determination tools, as well as an AAV Transduction enhancer.
Pre-made control viruses and custom-made viruses are available in a ready-to-transduce format to ensure fast-forward research.
Take care of the correct bacterial strain to amplify viral constructs!
We offer chemically competent DH5α (Cat.No. CC001 , CC02; E003, E003S) and StBl3 (Cat. No. CC003, CC004) with recA1 endA1 mutations to increase insert stability as needed when plasmids are carrying viral elements. Both strains allow blue/white screening.
Don't forget to estimate the titer by a simple PCR based method especially when working with constructs without a fluorophor. PCR based methods are available for lentiviral, retroviral and AAV systems.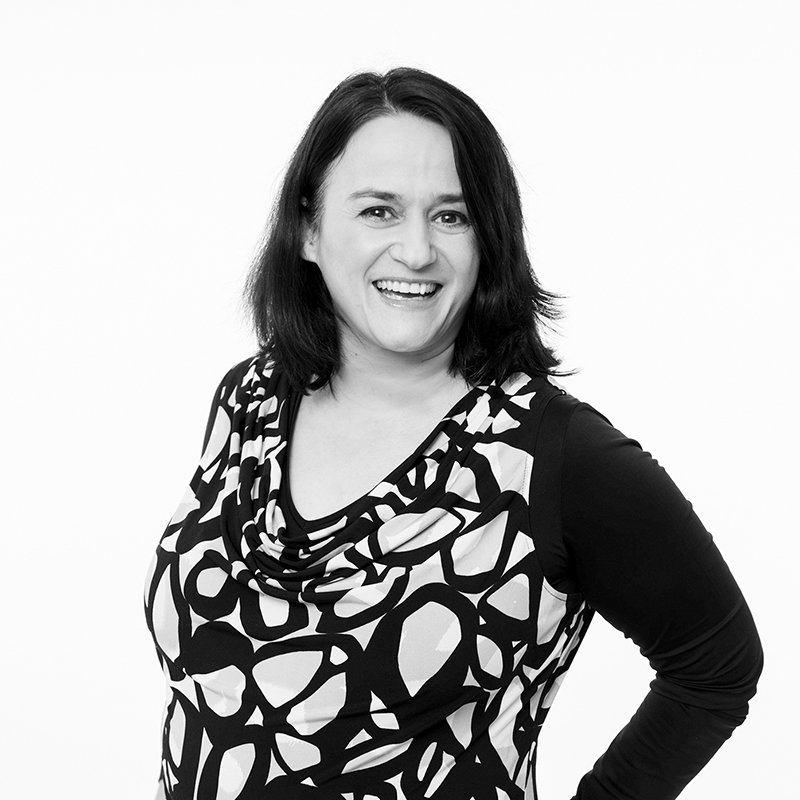 DI Dr. Chantal Rodgarkia
+43 664 968 29 70
c.rodgarkia@thp.at
Transfection Reagents

Transfecting cells to deliver DNA, RNA or proteins into the cell is one of the core methods in cell culture. Depending on cell type, cell line, species and experimental setting the requirements may vary.
We offer liposomal-based, nano particle-based and chemical-based reagents from more than 6 different companies to a comprehensive price.

Switch from Lipofectamine to an alternative? Ask us for your free sample to compare and convince yourself.

Cell Structure Probes

We offer a diverse selection of cell structure probes to specifically stain organelles and membranes in whole cells. These small organic stains like DiO, DiL, DiOC6, NBD C6-Ceramide, Hoechst or DAPI have been widely used as counterstains to help identify the location of specific proteins and targets of interest within a cell.
EasyProbes™ reagents are specially formulated ready-to-use for cell imaging solutions designed to stain cells without calculation, dilution or pipetting.

Medium, Buffers & Supplements

Regardless of whether you are performing cell culture in research labs or in production facilities, cell culture media and supplements as well as serum (FCS) and other cell culture reagents have to be of highest quality to deliver reproducible results. Whether you are using classical or a serum-free-defined media, working with (cancer) cell lines, primary or stem cells, you can rely on the quality, consistency, and performance for your cell culture.

Antibiotics

We offer common antibiotics like Pen/Strep to keep your cell culture clean but also to establish selective conditions, e.g. using puromycin, hygromycin, G418 or others.

BacAway Bacteria Contamination Control Agent is very useful to get rid of bacteria in your primary cells cell culture or when generating stable cell lines. It is also very useful for any cell culture work that involves extended periods of culturing where contaminination with bacteria is often unavoidable and precious cell cultures can be lost overnight. BacAway reagent is an effective solution for successful rescue of cell culture contaminated with bacteria. BacAway is intended for treatment of gram-positive and gram-negative bacterial infection of mammalian cell cultures.

Cytokines & Growth Factors

Cyotkines, growth factors, chemokines and hormones share many similarities and act as essential biochemical messengers for housekeeping functions, as well as, having crucial roles in pathological and stem-cell related growth and regulation.

We offer a huge product range of these essential biomolecules, mostly at a competitive pricing level compared to your current supplier. Use our product search to find suitable alternative to your currently used growth factors (e.g. EGF, FGF, VEGF,GM-CSF,…) and cytokines (e.g. IL1, IL6, TNFa,…).

Small Molecules - Inhibitors, Inducers & Activators

We offer a wide selection of small molecules, reference compounds, APIs, natural compounds, inhibitors, chemicals, biochemicals, as well as standard buffers you need to take your research further, including drug-like heterocycles, complex biolipids and fatty acids, inhibitors, activators, and modulators. All products come in high purity and convenient sizes. For further information please see our section Chemicals & Compounds.

Use our product search to gather more information on specific products.

Primary Cells, Immortalized Cells & Reporter Cell Lines

Primary cells are taken directly from living tissue (e.g. biopsy material) and cultured in vitro. As opposed to continuous cell lines (e.g. tumor), primary cells are known for their virtue of retaining most of the characteristics of the original tissue from which they are derived in the first place.

A broad selection of human and rodent primary and immortalized cells from various tissues can be found at ABMgood and Cell Biologics.

Stable cultured cell lines are widely used in many areas of biomedical research, including cancer, compound screening, and metabolic disease. Genecopoeia´s comprehensive suite of cell lines stably express many elements useful to researchers, including the CRISPR-Cas9 nuclease, GFP, luciferase, and cell structure related proteins. Each cell line is provided in a variety of cancer cell backgrounds, providing useful tools for studying cancer properties and development of effective therapies. The cell lines are pre-made and available for next-day shipping, and are isolated from single cell clones, ensuring high quality and uniform genetic backgrounds.

A comprehensive collection of reporter cell lines for drug screening or with immunotherapy related genes are availabe at BPS Bioscience.