Special 30% OFF for Screening Libraries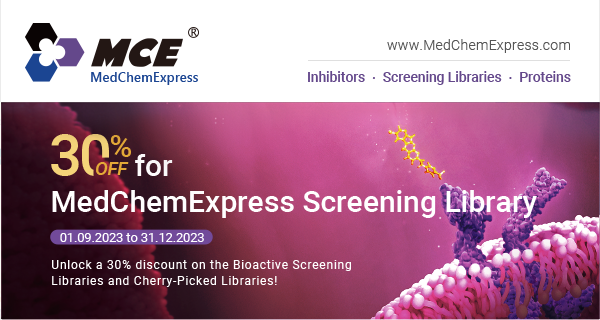 Unlock a 30% discount on the Bioactive Screening Libraries and Cherry-Picked Libraries!
Bioactive Screening Libraries: Our ready-to-use bioactive compound libraries consist of over 20,000 small molecules with validated biological and pharmacological activities.
Diversity Compound Libraries: Representative diversity sets consist of 50K Diversity Library (50,000 compounds) and 5K Scaffold Library (5,000 compounds).
Virtual Screening Database: 50+ compound libraries which including 16 million diverse screening compounds with unusual structures and unique properties.
MCE offers customized compound libraries based on your specific needs. You can select compounds, format (powder/liquid), size and plate map depending on your requirements.
Only on orders over € 1000,-
Offer ends December 31st, 2023
Terms and conditions apply.
proteintech: Spend more, Save more
31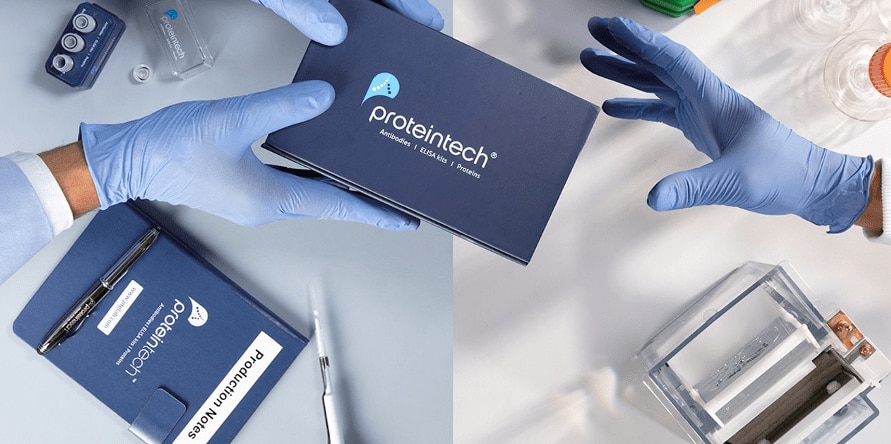 It's the perfect time to stock up on essential lab supplies with the return of our 'Spend more, Save more' promotion.

Mix and match your favorite Proteintech products and save up to €1,400! The more you spend, the more you save.
€ 200,- discount when you spend € 1000,-
€ 375- discount when you spend € 1500,-
€ 750,- discount when you spend € 2500,-
€ 1400,- discount when you spend € 4000,-
To take advantage of this offer, place an order using the code EUSPENDSAVE. Offer ends June 30th 2023.
proteintech: Antibody Trial Pack

Mix and match 20µl antibodies for one low price with our Trial Pack promotion. Ideal for multiple target analysis.
Antibody Trial Packs allow you to test multiple antibodies, for less. With a portfolio of over 13,000 antibodies (each offered in a convenient 20ul size), you can mix and match targets to create your own unique trial pack.  Perfect for researchers starting a new project, screening multiple prospective targets or those who simply require less volume.
Receive 20% off trial packs of five 20ul antibodies
Receive 30% off trial packs of ten 20ul antibodies
To take advantage of this offer, simply buy five or ten 20ul antibodies and include the promo code TRIALPACK with your order
Terms & Conditions apply, see here.