Life Science: Exhibition Calendar
17th Annual VBC PhD Programme Symposium

07.11.2019

-

08.11.2019

Organizer: IMP, IMBA, MFPL, GMI
Venue: Research Institute of Molecular Pathology (IMP), IMP Lecture Hall
Address: AT 1030, Vienna, Campus-Vienna-Biocenter 1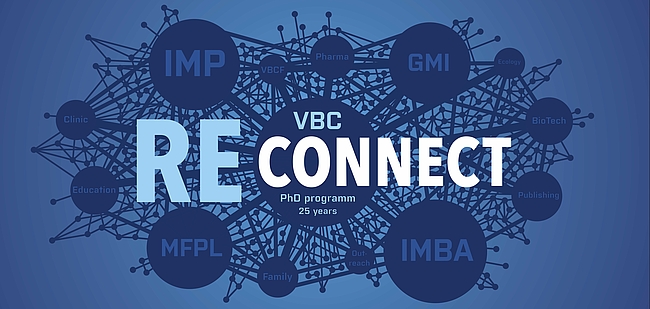 Every year, students make a great effort to organize the "VBC PhD Programme Symposium" which is supported by the institutes and through sponsorship. Leading scientists from around the globe present their latest discoveries within the symposiums' selected range of topics.
The conference is only open to present students/post docs at the Vienna BioCenter and alumni; we hope to revive many old friendships and encourage new cooperations.  Apart from a range of speakers from past and present there will be other activities including poster sessions, workshops and of course time to socialize; further programme details will be published in January 2019.
We look forward to seeing you in Vienna!
6th Theodor Escherich Symposium 2019

28.11.2019

-

29.11.2019

Organizer: Center for Microbiome Research
Venue: Neuer Med Campus, Hörsaal 5
Address: AT 8010, Graz, Neue Stiftingtalstraße 2

We are exhibiting at the 6th Theodor Escherich Symposium on medical microbiome research.
The symposium will host international experts in the field and should foster the medical perspective of microbiome research.
Confirmed speakers:
Ariane Briegel (Leiden University, The Netherlands)
Simon Lax (Massachusetts Institute of Technology, USA)
David Berry (University of Vienna, Austria)
Stefan Schild (University of Graz, Austria)
Sylvia Knapp (CeMM Research Center for Molecular Medicine of the Austrian Academy of Sciences, Austria)
Simon Carding (Quadram Institute Bioscience, Norwich, UK)
Martin F. Polz (University of Vienna, Austria)
Symposium website          Preliminary program
We look forward to meeting you in Graz!