ELISA & Assay Kits
Enzyme-Linked Immunosorbent Assay (ELISA) is a popular analytic tool to detect and quantify he presence of proteins or small molecules. We offer accurate, fully validated, ready-to-use ELISA Kits for convenient and sensitive quantitation of a wide range of targets in various sample types. These ELISA kits include pre-coated plates with capture/detection antibodies, standards, and buffers and accessory reagents. Our stringent manufacturing and quality control standards allow us to offer the highest levels of performance and consistency with each ELISA kit you run. Besides the classic human and mouse ELISA kits, we offer an extensive selection of kits for various species like bovine, rat, canine, feline, etc. .
We also offer a broad selection of assay kits which help you to gain professional insight into cell viability, cell proliferation, cell damage and cell death, as well as lipid transfer, oxidative stress, apoptosis, cytotoxicity, etc.
In addition, metabolism assays have shown to be of special interest. Metabolism plays a key role in disparate areas of physiology, cell biology, and medicine. Research in metabolism is dramatically increased by the realization that many common human diseases such as cancer, diabetes, obesity, hypoglycemia, hypolipidemia, phenylketonuria, neurodegeneration etc. are due to perturbations in metabolic pathways. Understanding the metabolic variations and possible outliers is thus a crucial aspect of disease-oriented research.
Improve Your ELISAs & Immunoassays
Results of immunoassays should always be correct and reliable. Interferences, matrix effects and degradation of standards or conjugates can occasionally result in bad results, termed as false-positives or false-negatives in diagnostics. False results can be a safety hazard for patients in human diagnostics and a risk for consumers in food diagnostics. Furthermore it can be an expensive problem in any research application. CANDOR products contribute significantly to this scientific challenge. False results can be significantly reduced by using CANDOR products. In many cases our solutions also help to simplify the assay procedures and to reduce processing times. Several of our products offer multiple functions and advantages in one solution and are therefore much appreciated by users.
CANDOR develops, produces and distributes a comprehensive selection of premium solutions for immunoassays.
CANDOR offers more than 50 different products including optimizers, blockers, stabilizers and high quality buffer solutions for immunoassays. By using these solutions the reliability of results can be improved, the assay can be simplified and process times can be reduced.
Among the premium CANDOR solutions, LowCross-Buffer acts as the leading product. Increasing need for reliability of immunological assays requires replacement of the usual diluents with LowCross-Buffer e.g. in drug development, detection of sensitive new biomarkers or in diagnostics to avoid false results. Thus there is a continuously growing demand of this innovative CANDOR buffer solution.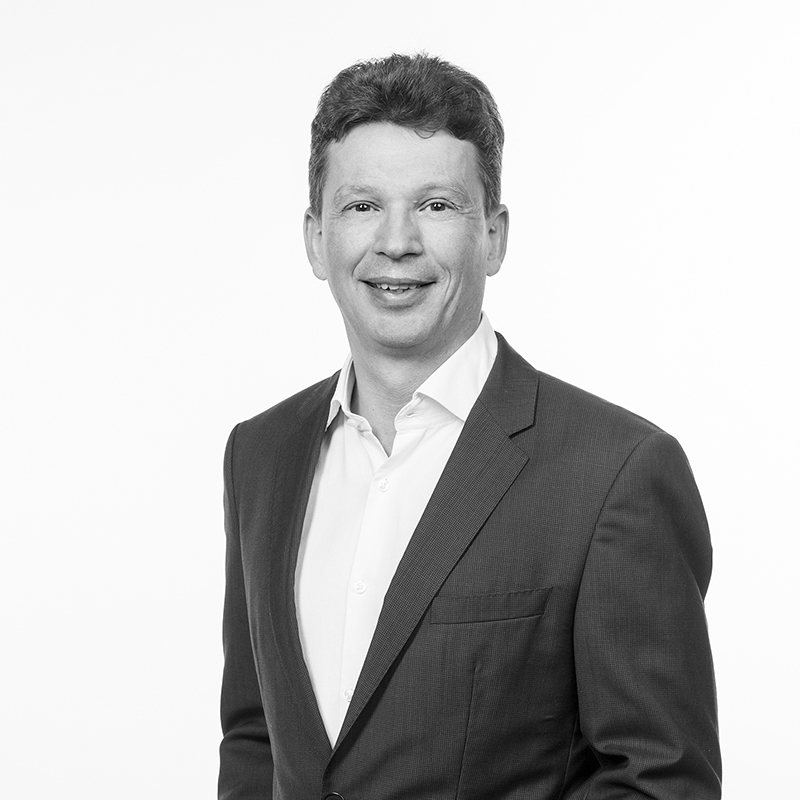 Dr. Rainer Englisch
+43 664 968 29 66
r.englisch@thp.at
Pancreatic Elastase & Colon Cancer Marker Tumor M2 PK (CE/IVD)

Pancreatic Elastase

Two ELISA test kits (based on monoclonal antibodies) are available for the determination of pancreatic elastase 1. The stool test quantifies E1 in stool, allowing the diagnosis or exclusion of pancreatic exocrine insufficiency, which can be caused by chronic pancreatitis, cystic fibrosis, pancreatic tumor, cholelithiasis or diabetes mellitus for example.

The serum test quantifies E1 in serum, allowing the diagnosis or exclusion of an acute pancreatitis or an inflammatory episode of chronic pancreatitis or ERCP- or gallstone-induced pancreatitis.

M2-PK

M2-PK detects a metabolic state highly specific for a variety of tumors. Its superior usefulness was demonstrated in diagnosis and monitoring of different cancer types. It's the first reliable tumor marker for renal cell carcinoma.

The majority of human tumors strongly overexpress an isoform of the glycolytic enzyme pyruvate kinase, the type M2. This isoenzyme is released from tumor cells and is quantitatively detectable in body fluids. The concentration of the type M2 isoenzyme indicates a metabolic switch turning normal cells into tumor cells. It highly correlates with the malignancy of cancer (staging) and it is independent from the histological grading.

This novel type of marker for malignancies is called M2-PK and is the only metabolic marker so far. ScheBo® • Biotech AG developed a highly sensitive enzyme-linked immunosorbent assay (ELISA) which allows the quantitative measurement of M2-PK in EDTA plasma and stool.

The M2-PK™ Plasma Test is based on two monoclonal antibodies which specifically react with M2-PK and do not cross react with the other isoforms of pyruvate kinase (Typ L, R, M1 and M2). As M2-PK is a highly tumor specific protein and shows no organ specificity it may be the marker of choice for a variety of tumors.

The ScheBo® •  M2-PK™ Stool Test is a totally new approach for bowel cancer screening tests. Previously, only non-specific tests for blood in the stool could be used to give an indication of an existing bowel cancer or its precursors. With the new ELISA method for M2-PK in the stool it′s now possible to detect bleeding or non-bleeding bowel cancers, as well as polyps, with high sensitivity and specificity. The test is more accurate because it is not dependent on occult blood.

Proliferation, Viability, Cytotoxicity & Apoptosis Assays

Cell proliferation and viability analysis is crucial for cell growth and differentiation studies and is often used to evaluate both compound toxicity and inhibition of tumor cell growth during drug development. Proliferation measurements are typically made based on average DNA content or on cellular metabolism. Assays can report either total cell numbers or live cells, or measure DNA synthesis in single cells. Viability assays measure the population of dead and live cells from total cell numbers. The most prominent assays are MTT, MTS, XTT, WST, Alamar Blue, BrdU, EdU and CFSE, calcein AM, Annexin V binding, JC-1, TUNEL assay and Caspase activity assays.

Please use our product search to find further information on these assays.

Metabolism & Oxidative Stress

Cellular metabolism is a process that involves a number of enzyme catalyzed reactions that facilitate digestion and transport of components between cells that help them to sustain, grow and perform its cellular functions. Our collection of assays is diverse and includes assays for glycerol, citrate, glucose, ATP/ADP, glutathione  and many more. The assays are high throughput-adaptable, easy-to-use, sensitive and compatible with a variety of sample types.

Oxidative stress is a state when the normal reduced environment of a cell changes due to the accumulation of reactive oxygen species (ROS). These ROS like peroxides, superoxides and free radicals can cause pathological changes in the cell due to DNA damage, oxidation of amino acids, proteins, polyunsaturated fatty acids and enzyme cofactors which subsequently causes cell death due to apoptosis or necrosis. Our collection of assays are include assays for lipid peroxidation, oxidized LDL, protein oxidation and nitration, DNA and RNA damage, Comet Assay, myeloperoxidase, NOS, HNE and many more.

Adhesion, Transformation & Angiogenesis Assays

Cell adhesion is a complex mechanism involved in a variety of processes including cell migration & invasion, embryogenesis, wound healing and tissue remodeling and involves extracellular matrix (ECM) components like fibronectin, collagen and more.

Cell migration is a highly integrated, multi-step process that plays an important role in the progression of various diseases including cancer, atherosclerosis and arthritis. There are various types and definitions of cell migration.

Transformation of normal cells into neoplastic cells occurs via a series of genetic and epigenetic alterations, yielding a cell population capable of proliferation independently of both internal and external signals that normally restrain their growth. Traditionally the soft agar colony formation assay has been used to monitor cell transformation and anchorage-independent growth, with manual counting of proliferated cells after 3-4 weeks of cell growth.

For the most standardized and highly reproducable assays check our collection.